Look what came in over this weekend . . . more hard to find large hole beads!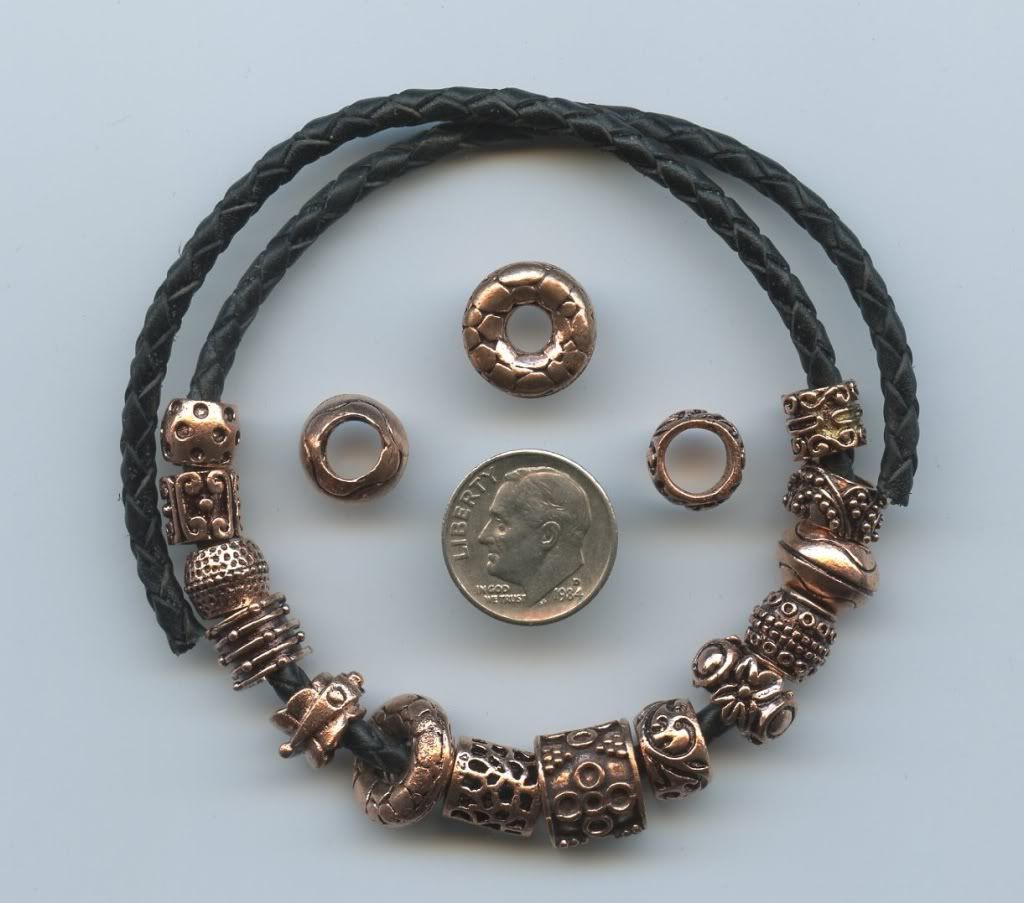 These beads are shown strung on our 3mm braided leather.
These are made of a copper/zinc alloy, meaning you won't have to worry about the color chipping, flaking or wearing off. They've been antiqued and buffed to bring out the details in the designs. The holes on these beads are large enough to comfortably slide onto thick leather, satin or chain. They would look great stacked on chain or used as decorative spacers in between large gemstone beads. We currently have 23 styles to choose from ranging in price from $0.45-$1.10 each.