Don't you love when you open a box and find this?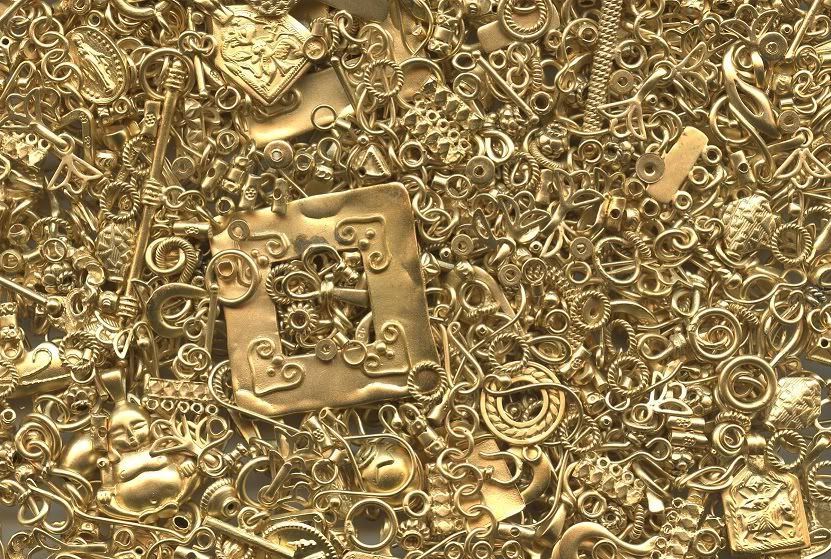 Yeah. Us too. Believe it or not, this is how our gold vermeil order comes to us. We send out a giant mixed bag of silver and it comes back as a giant mixed bag of golden pirate treasure. No one here complains about having to organize this gold vermeil wonderfulness. We each get a hefty handful and retreat to our corners to happily divide and conquer. As always, we had a lot of fun things come back, here are a few worth mentioning:

A selection of toggles of all sizes...
...including the glamorously gigantic...

...clasps used in multiple strand designs (yes, even that amazing butterfly!)...

...soldered rings and various connector links...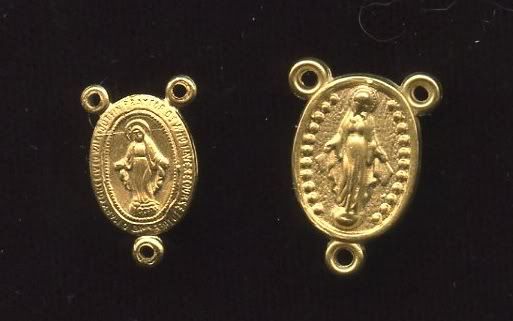 ...two different "Miraculous Metal" rosary stations...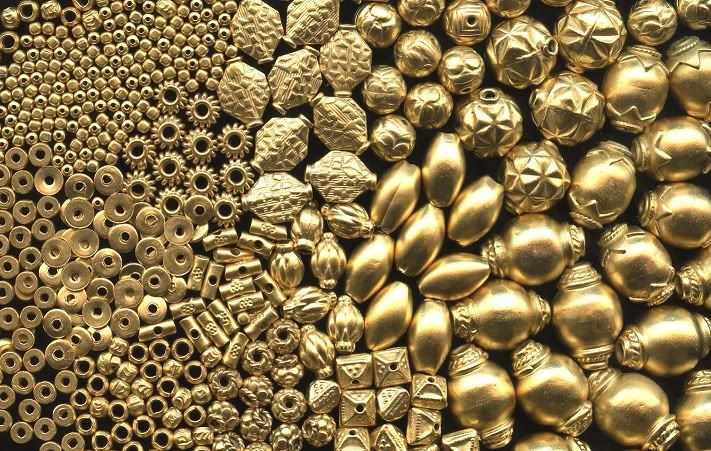 ...beads, beads, and more beads...

...and these guys. Remember our wonderful collection of antique
Hindu amulets
? We selected a handful of the most detailed pieces and sent them off with the rest of the silver. Looks like it was a great idea. As beautiful as the look here, they're 10 times more stunning in person.
Now that the dividing and organizing is all done, the pricing begins. Keep in mind that these are vermeil (a thick, high quality gold plate over silver). Translation? A glowing high karat look at an appealingly low price.