If you thought we had a nice supply of Chinese crystal before, this just might send you over the edge. And the best news is the price! Every strand shown here, regardless of size or shape, is only $4.65 each. At that price you can afford to go crystal crazy!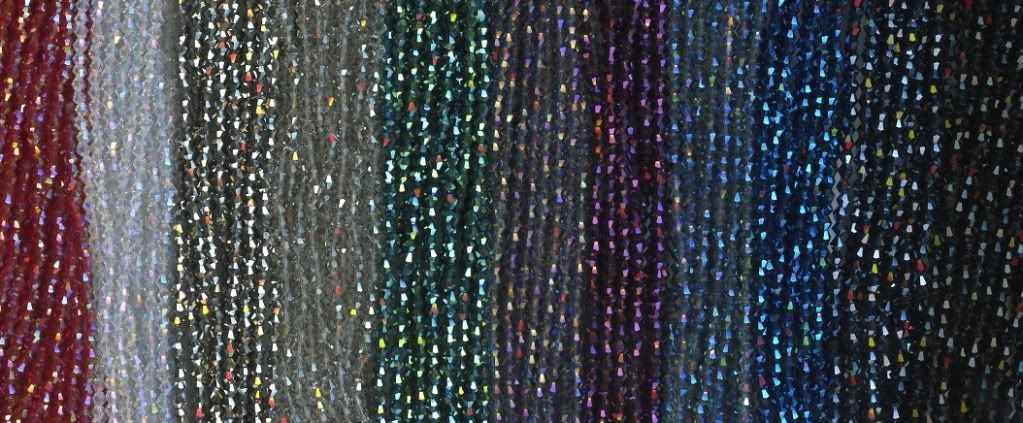 3mm bicones
Tiny and very usable, these make perfect spacers for your larger beads, or wire wrap them into a delicate chain.
4mm bicones
More bicones, in a slightly larger size. Those orange colors are really cheery and a big hit around here!
8x6mm Drops
Great for earrings or a fringe style necklace. They're drilled from top to bottom, which makes them extra easy to wire wrap.
6x4mm Ovals
Lastly, this is my favorite shape we've ever gotten. I love to sprinkle these faceted ovals in long, layered wrap style necklaces. I need at least one strand of each color!