Here's the good news.....we received some amazing, large Nacazari turquoise in our new shipment! The bad news? We're sorry to report that as of this month, the Nacazari Turquoise mine has closed meaning no more new material will be made available in the future.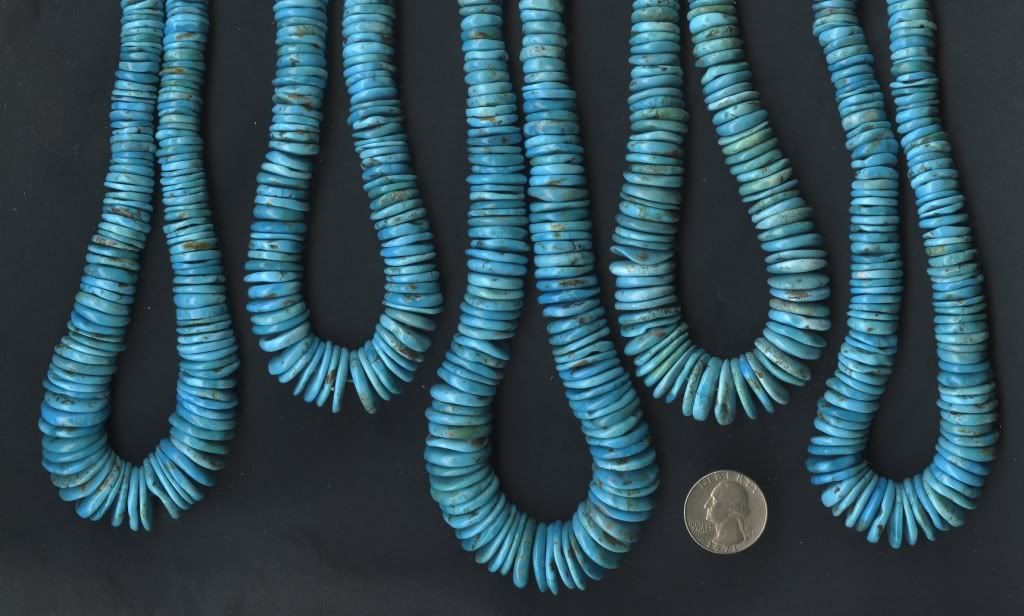 Nacazari Turquoise Wafers
$179-$228 per 16 inch strand
I don't know about you, but that tid bit of information made me need a strand of this pretty bad. Emphasis on the need.
Since it's only found in one place on earth it was only a matter of time before the source became depleted. Nacozari Turquoise is only found in Sonora, Mexico (south of the Bisbee, Arizona in the same mountain range). Like the Sleeping Beauty Turquoise, this turquoise is desired for it's beautiful blue color and little to no matrix. Some beads contain tiny pyrite inclusions and white spots due to the stone's aluminum content.
In addition to these amazing wafer cut strands we also have some smaller sized beads still available from previous shipments. Check them out
here
.