If you like a more "organic" look to your jewelry, you'll love these geodes! The base metal bezels are very minimal and only cover the edges of the geode leaving the front
and
back exposed. That's a good thing too, because the some of the backs are just as pretty as the fronts! Each piece is unique in color and shape . . . there's bound to be something for everyone.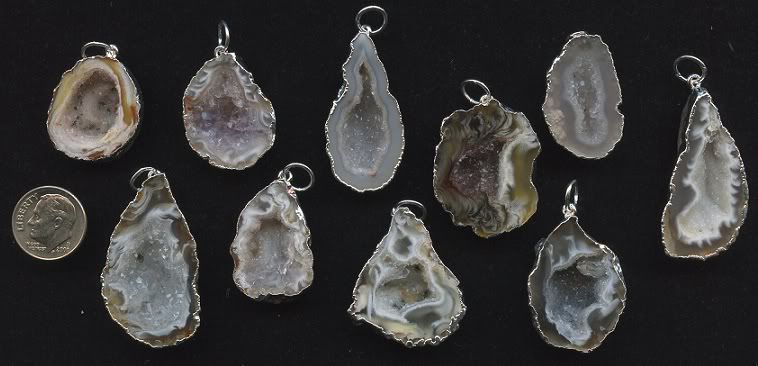 These are the perfect size for pendants! String on chain for a simple look, on long braided fiber for a casual summer look or on a string of beads to add a splash of color. These geodes are $9.30 each.
For those of us who want a bolder look for our jewelry pieces, these thick slices of geodes are amazing. Or, if you're like some of us here, you can hang them in your windows at home while you wait for the perfect jewelry idea for your geode slice. These are $19 each.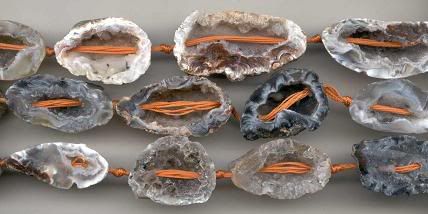 Remember, we also still have some geode beads in strands and singles (shown here strung on orange string). Whole strands are $31, and the singles run around $5 each.