New Lava beads!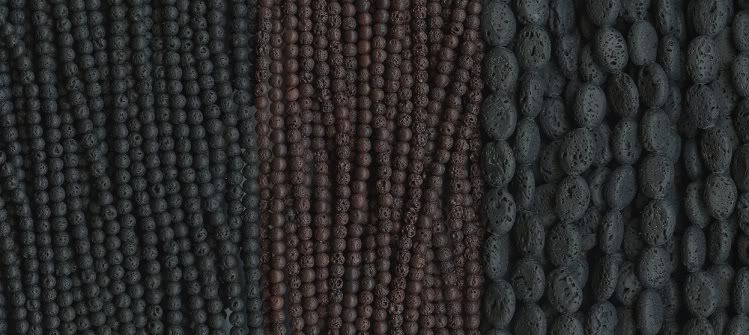 4mm rounds in black and cinnamon brown and 14x10mm ovals in black.
Both styles are only $5 per 16in strand. Yes, only $5!
Lava beads are made from basalt, a kind of stone created during volcanic eruptions. They have a pitted and almost bubbly appearance which adds great texture to any piece. But don't let that pitted appearance fool you, these naturally colored beads have been tumbled smooth and lightly waxed to make them comfortable to wear. They're also very light weight making even the largest pieces comfortable to wear. Check out some other (larger) pieces we have hanging around here from past shipments....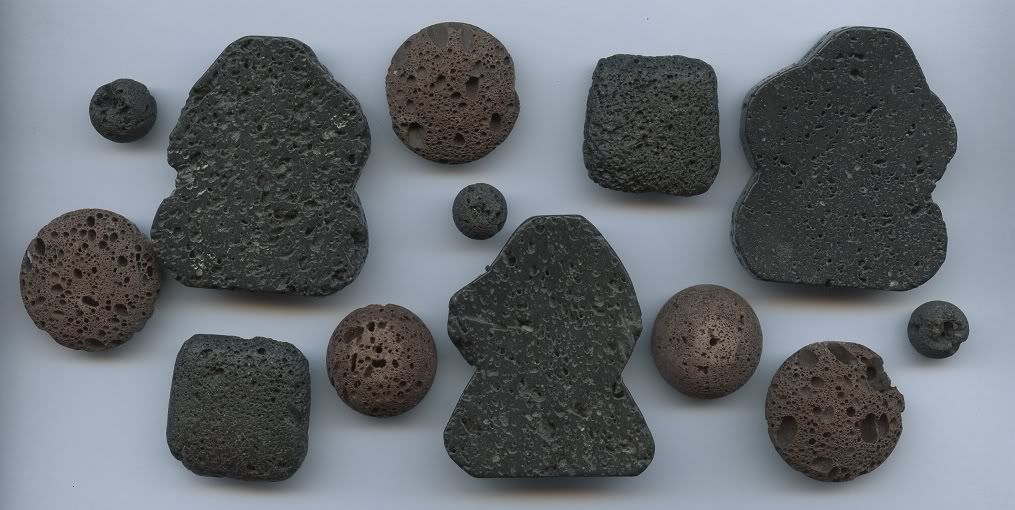 These singles range from $0.50 each to $3.70 each and measure from 11mm to a whooping 50mm!
Come mix and match and create your own lava creation!