Finally! Pearls with PRE-DRILLED large holes! And in such pretty colors! Be still my beading heart.
Bronze, silver and a greenish-peacock.
9mm-10mm, $29-$32 per 16 inch strand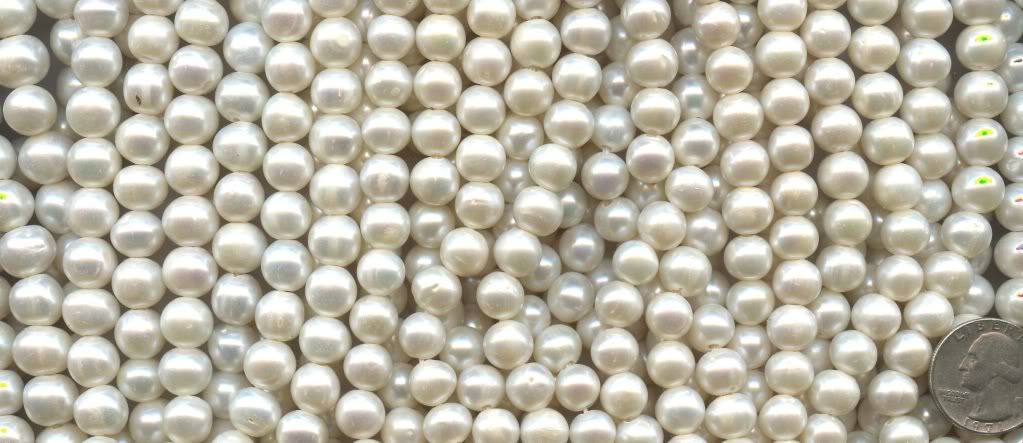 White in a few large sizes.
9mm-11mm, $31-$49 per 16 inch strand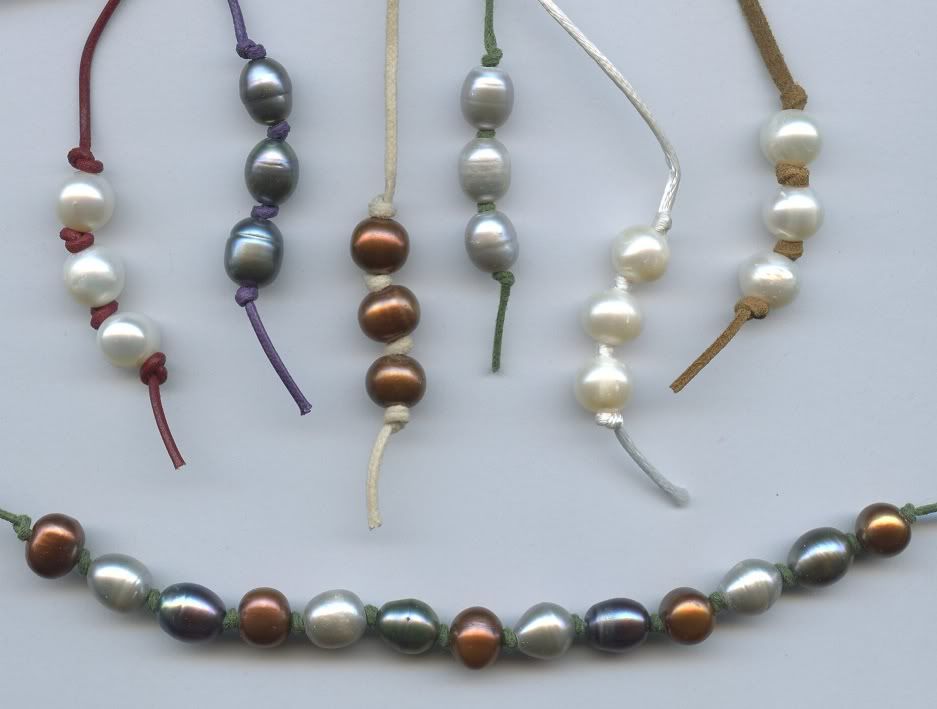 These holes are so large that you can easily string them or knot them on a variety of fun fibers. We've got them on leather, waxed cotton, satin, synthetic suede....so many choices! Sure was fun trying them all out! And we didn't stop at fiber...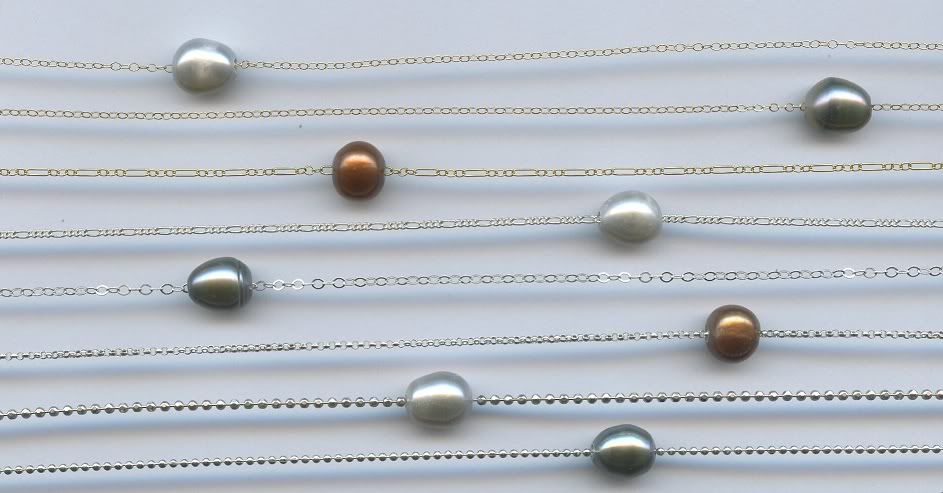 ...they easily slide onto our sterling silver and gold filled chains as well! What a inexpensive, fast, sweet necklace! I like that they easily move about on the chain, makes for a great worry bead.
The choices are endless....come in and play with us and find the combonation that suits you!