I've fallen a little behind on posting the items from our new huge shipment, the store has been packed from open to close during the last week. We've had lot's of locals coming by for their bead fix, but even more out of state visitors just passing through. Could our recent 80 degree weather have something to do with it . . . ? ;)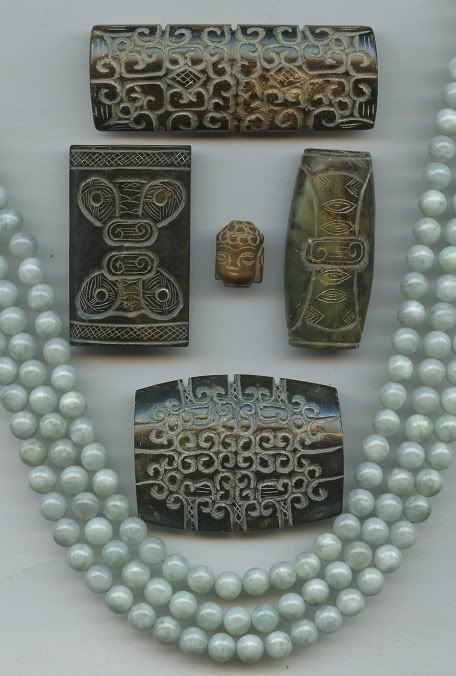 It's not often that we get genuine jade beads let alone GIANT jade pendants! The pendants are huge, most take up the entire palm of my hand. They range in price from $13-$16 each. The little Buddha head is not jade, but looked like he belonged. He's only $3.20 each and made of serpentine which is commonly mistaken as jade.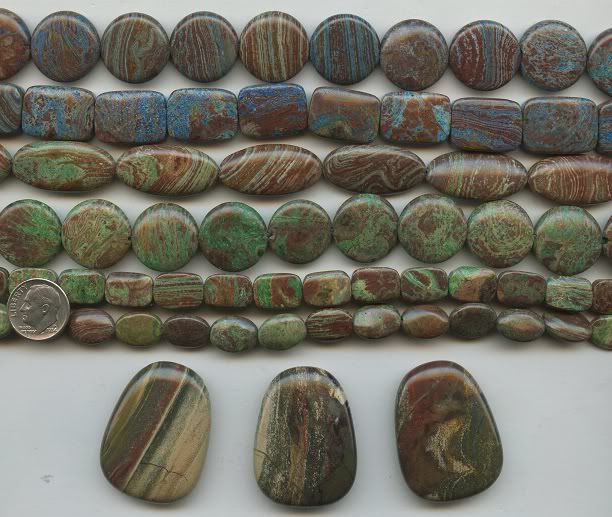 Check out these unusual jaspers. The strands have random swirls of blue and green with a common color base of warm brown. The strands range in price from $14-$18 per strand.
The pendants are top drilled (from left to right) and vary in designs of brown, red and green. These are one of my favorite new things. They are $3.40 per piece.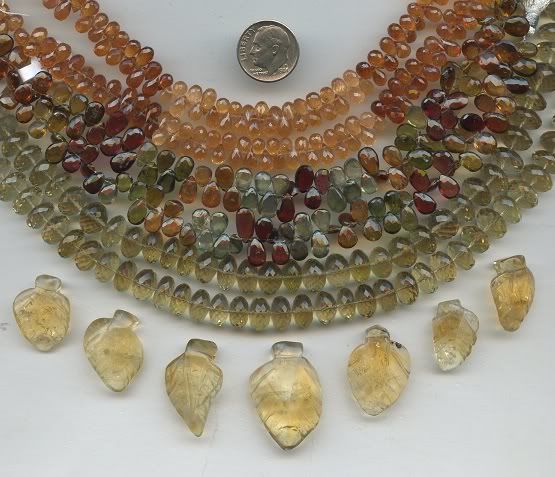 We'll end this entry with some sparklies! The two top rows of beads are hands down, my very favorites of the new shipment. These spessartite garnets are covered in microfacets and give off the most spectacular glow. Strands will run you about $235, but we do sell them in singles.
The next two rows are wonderful drops of tourmaline in mysterious smokey greens, burnt oranges and unusual garnet-red tones. It's not often that you see tourmaline in this mix. Strands are around $140 each, but they are also sold in singles.
The next two rows of beads are microfaceted lemon quartz rondelles that give off a nice glow. The strands run around $124 a strand, but are also sold in singles.
The last row of beads are citrine carved into whimsical, odd shaped leaves. Each strand is $62, or $1.50-$4.00 per bead.