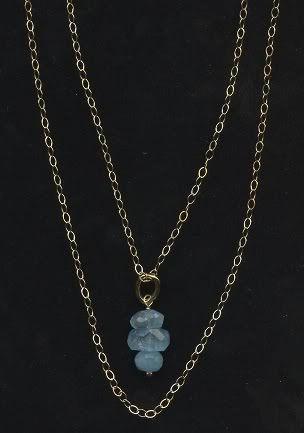 Some new gold-filled chain to share with you! Hammered flat for extra strength and glitter, this petite chain can be used for a variety of projects. The links are large enough to make easy cluster earrings, but small enough to string a single charm or feature a special bead on a headpin. The picture shown (left) is a quick and simple project idea with our new chain and a collection of nuggety aquamarines (which happens to be March's birthstone). For a closer look, please click on the picture below.
Also in this week . . . .
Czech glass refills, Lindstrom professional jewelry pliers, and fabulous books!