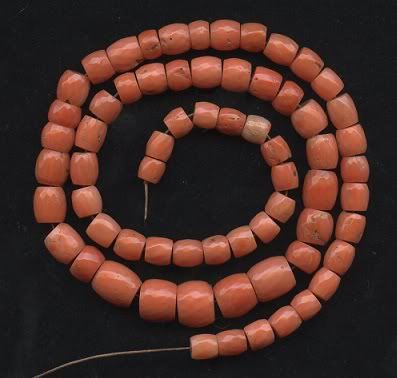 While digging through our
ancient coral
collection, I stumbled upon this spellbinding faceted strand. And by spellbinding, I mean my knees got weak with excitement and I grabbed the side of the table to stay up right.
These salmon pink beads were carved sometime before the 18th century and are covered in time worn facets that sparkle ever so slightly. The coral itself is nearly flawless...most have practically no blemishes at all.

We will be taking these off the strand and selling them as singles. Imagine the earring possibilities. Or maybe just one dangling from a chain. Or maybe a whole bracelet? Don't let me limit you...come in and build your own dream piece!