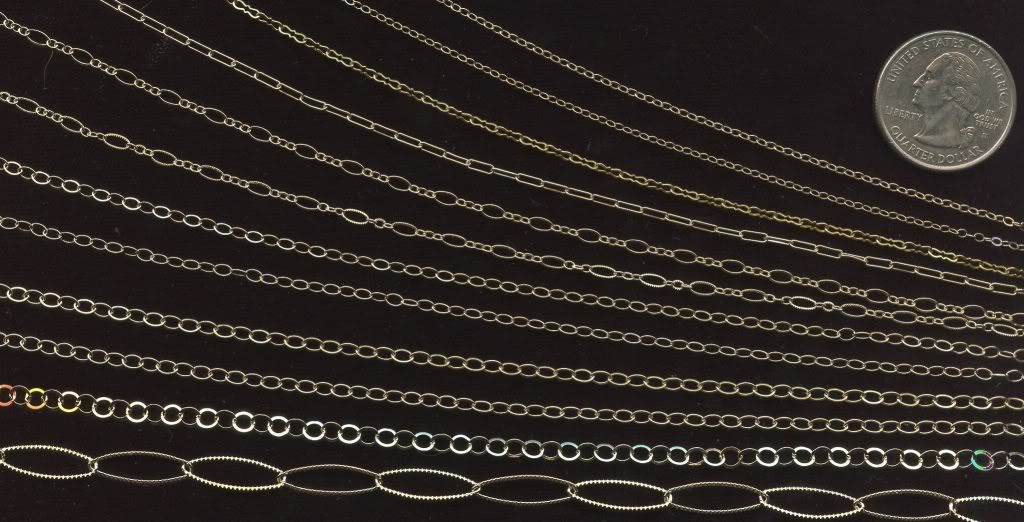 Looks like we've got a gold theme going on this week when it comes to our new shipments. Safe to say that no one around here is complaining about it.
In addition to our new gold
vermeil order
, we've got a collection of gold filled chains that range from the very tiny, to the large yet delicate. These are beyond perfect for earrings or delicate necklaces. I've already got a couple ideas!
$6.20-$15.50 per foot.