We have some new surprises in the works and Jenny has been working hard to get things moving. So in the meantime, I will be guest blogging about our new arrivals, and let me tell you, we have some great new beads! I'll start with my favorite of the batch, these wonderful Tiger Eye beads.They have so much fire and we have a wide range of sizes and shapes - there's sure to be something you can't live without!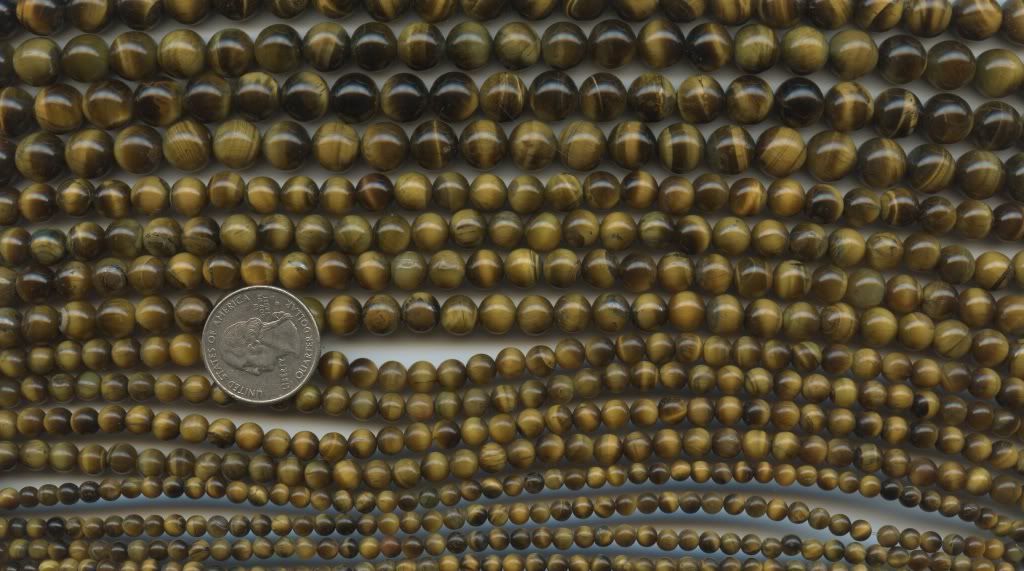 The small smooth rounds would make great spacers, and I think the larger ones would be gorgeous knotted on some dark brown silk. Prices for 16" strands are:
4mm rounds: $9.00
6mm rounds: $12.00
8mm rounds: $14.00
10mm rounds: $21.00
And check out these beauties! Faceted Tiger Eye adds some sparkle to the fire. These strands of 6mm faceted rounds are a great deal at $15.00.

I love rondelles! They make wonderful spacers and also look great wire wrapped. And with this batch we got a surprise - a few strands of flatter, wheel-shaped rondelles.
2x4mm smooth rondelles: $15.00
4x6mm smooth rondelles: $15.00
2x6mm wheels: $15.00
So come on by, have a cookie and get your very own "Eye of the Tiger"! We would love to see you, and if I'm feeling particularly sassy, I may hum a few bars of the classic 80's hit! And keep watching the blog, there's a few more things from this shipment that I'm excited to share with you!
Happy Beading!
Robin