It's been a while since we've gotten a freshwater pearl shipment in . . . but it was worth the wait! This box had a little bit of something appealing for everyone, take a look at the photos below :).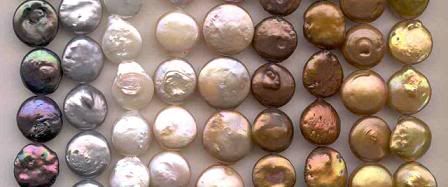 Coin Pearls in larger sizes and great colors!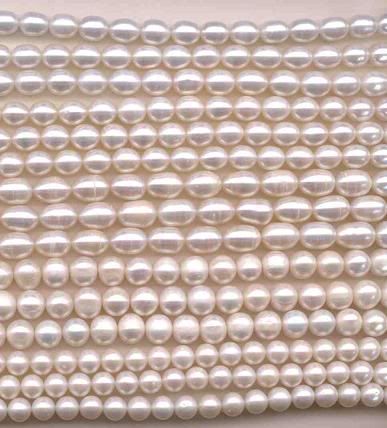 White pearls in various shapes and sizes with fantastic luster.
Potato pearls in beautiful warm, sunset pinks and peaches. Can't decide if you like the pink, peach or white potato shape better? We'll make it easy on you, we've got strands that include all three of these colors!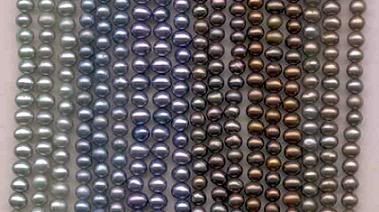 I left my favorite for last. Personally, I get more excited over shipments of small, colorful pearls than any other kind of pearl. At only 4mm, these little guys are so usable! They can be strung or knotted alone with a pendant for a beautifully casual look, or used as spacers between even your best quality gemstone, and for the fabulously brave, these tiny pearls make great multistrand bracelets and necklaces. I love any bead that has that much flexibility :).