And last but not least, I want to share with you our new pearls, chains and sparkle balls. The jewelry possibilities are truly endless!

Check out these new white rice-shaped pearls! These would be great as little spacers or use several strands for a multi-strand bracelet or necklace. Sprinkle in a few Sworovski crystals and you've got yourself something spectacular!
3mm x 5mm Pearls $6

We also have three new chains. They are very delicate and great as an accent to any piece. The two on top are tiny curb chain (sterling silver and gold-fill) with a little 1.5mm beads about every 1/2 inch. The bottom chain is 4mm sterling silver linked disks.
Sterling Silver Beaded Curb Chain $16.05/foot
Gold-Fill Beaded Curb Chain $24.95/foot
Sterling Silver Linked Disks $26.50/foot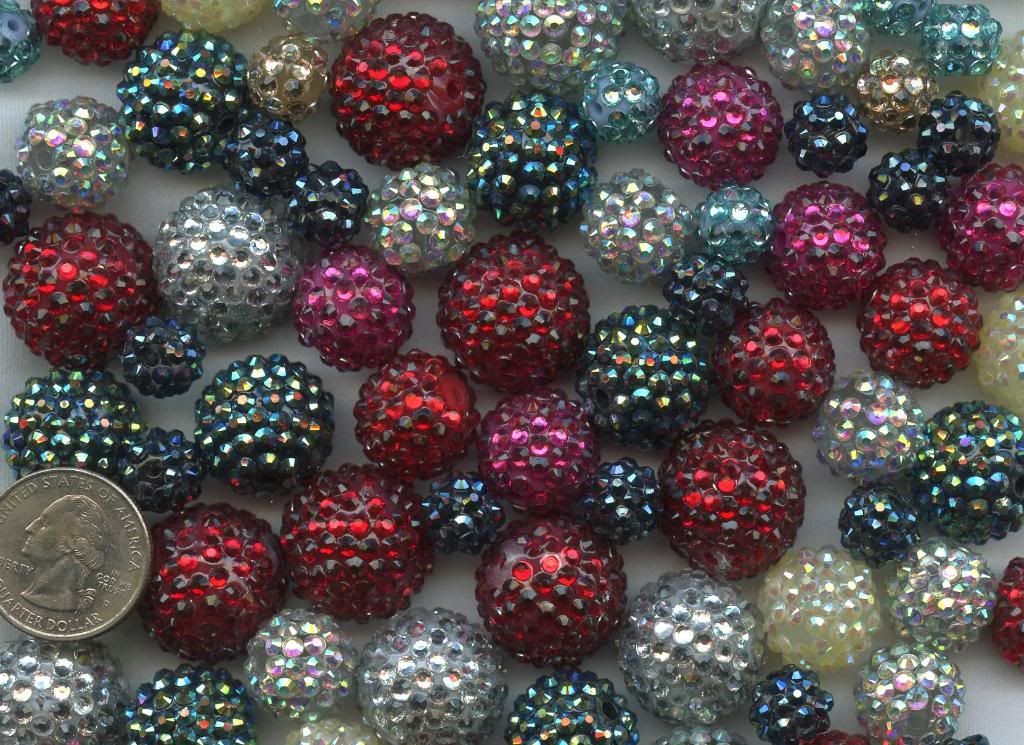 So let's wrap this shipment up with something that's just a lot of fun! Resin sparkle balls will add fun shine to your project at a great price. Some of the colors are available are pastel yellow, red, fuchsia, gun metal, navy, silver and gold. The sizes available are 10mm, 17mm, and 20mm, and strands are 10 inches long. Put a few (or five!) on a pair of big hoops, and Voila! Giant, sparkly earrings!
All Sizes $10.00
With all these new wonderful beads, I'm sure you will find many, many projects to keep you busy. But if not, come in anyway and have a cookie! We'll help you find the beads that are prefect for you!