We have so much new stock, that I can barely keep up! Today I'm going to tell you all about the new skulls and Buddhas. I'm sure there's a connection between the two... somehow...
Now, dyed Magnasite skulls are available in even more colors! New colors include chartreuse, navy blue, fuchsia and purple. Of course we still have the standard black, white, orange and blue, as well as more strands of multi-colored skulls. They are fabulous for earrings, stretchy bracelets, and even unique rosaries. These skulls are all sold in 16" strands.
12mm Skulls $4/strand
14mm Skulls $5/strand
16mm Skulls $6/strand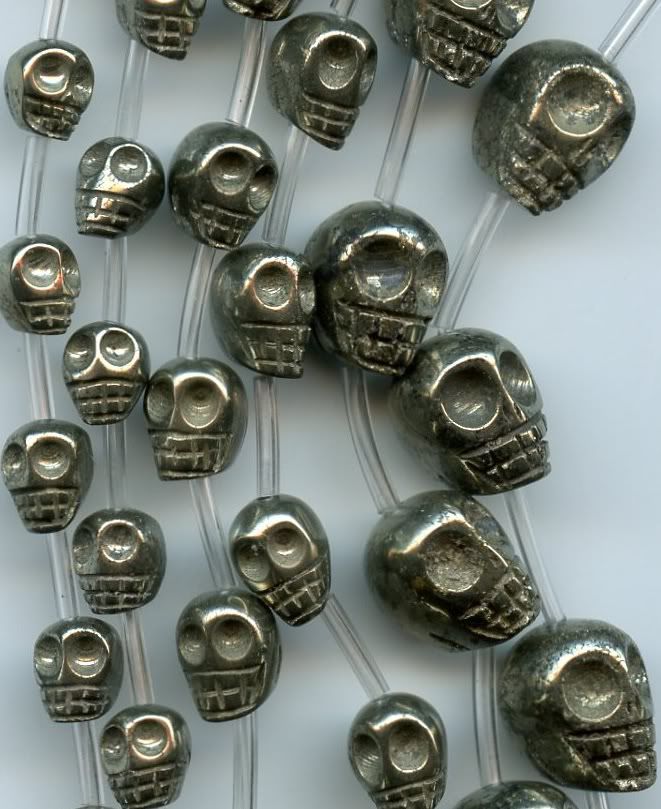 My last post was all about Pyrite, but I saved this little treasure until today. That's right - Pyrite skulls! In three sizes! We've never had them before, and I think they are "SuperCool"! They're a little shiny and a little spooky. Strands are 8".
7x9 Pyrite Skulls $19
8x10 Pyrite Skulls $19
11x14 Pyrite Skulls $19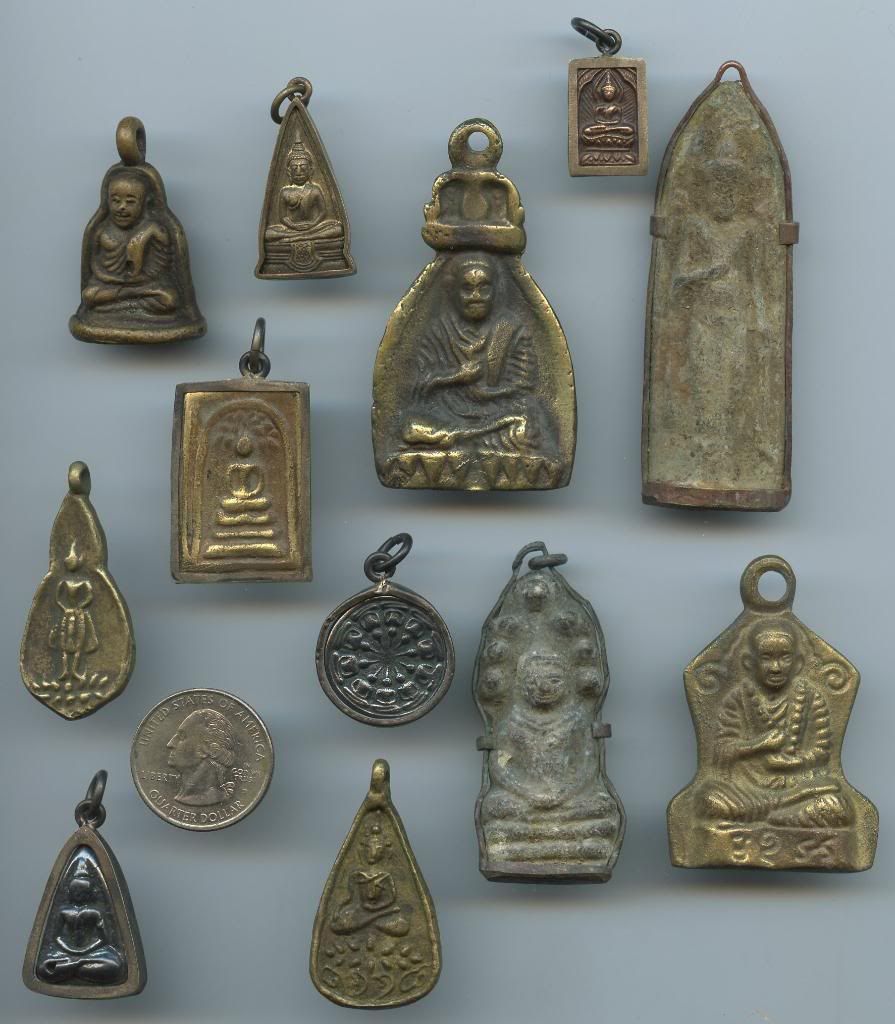 All the variety in the new Buddha pendants is very exciting! Some are small, some are big, some are brass, and some are stone! They are reproductions of old style Buddha pendants - a whole lot of fun, and a little easier on the pocketbook than an original.
Buddha pendants $13 each
As excited as I was to share the skulls and Buddhas with you (they are some of my personal favorites!) I am even more excited for the next post - new Larimar, Variscite and Telsums. It's gonna be good, so stay tuned!